Glorious to behold, easy to slide and constructed to deliver the highest standards of insulation, security and longevity, our timber sash windows are available with traditional chains or a hidden spring mechanism. Our unique collection of timber sash windows faithfully replicate these timeless designs down to the finest details and includes the slimmest traditional box sash available in Scotland, as well as more specialised solutions for listed buildings and conservation areas.
Working with you we will ensure that the history of your property is respected and the overall appearance enhanced and with our multi-layer, twist and warp resistant timber minimises the jamming found on windows of lesser quality during wet weather.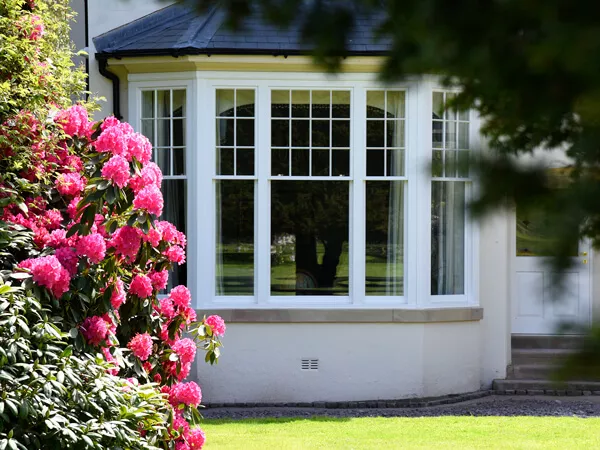 Almost twice as effective as ordinary double glazing
All of our windows incorporate double-glazed units with enhanced thermally insulating glass, providing an extremely low U-value.We further improve the efficiency of the unit by filling the cavity with argon gas and using low conductivity spacer bars to minimise edge losses. The result is a 1.1 W/m2K centre pane U-value. This means an 80% increase in energy savings compared to single glazing, and a 45% increase in energy savings compared to ordinary double glazing.
View more facts about our range of timber windows.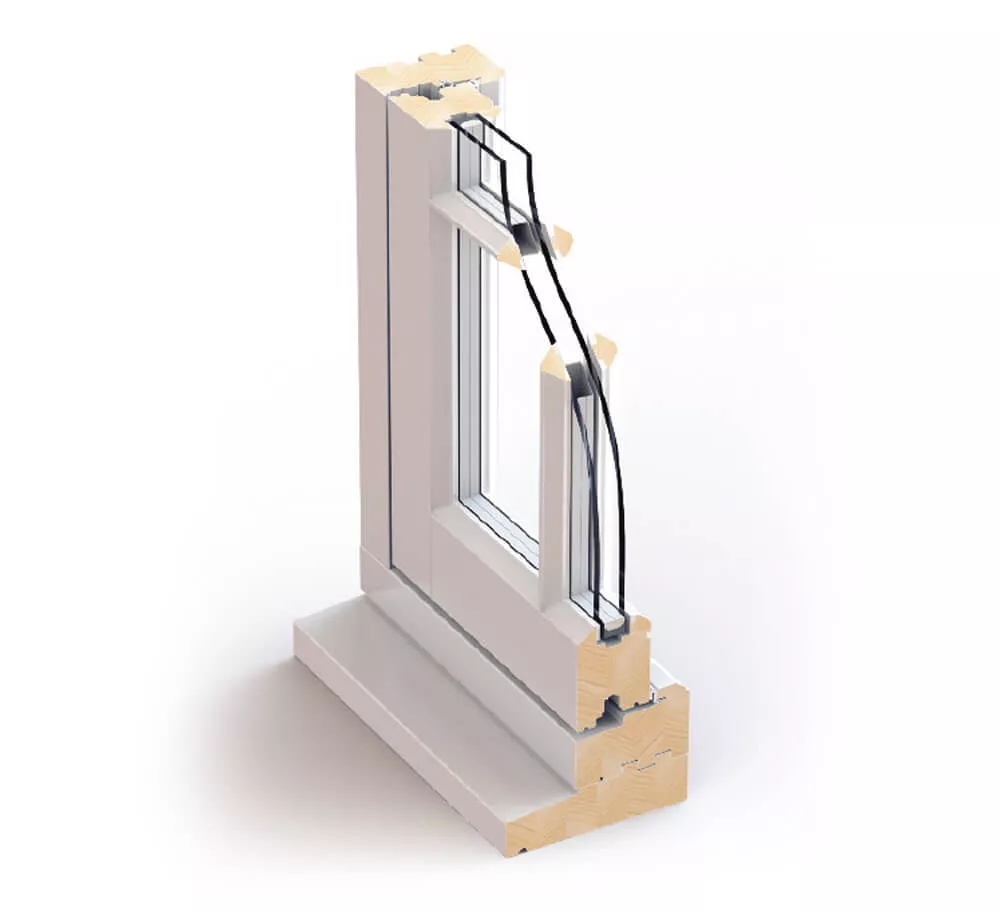 Coloured Silicone Seals
Purpose-made grooves on the inside and outside of the window receive the silicone necessary to protect against water ingress. Appropriate coloured or clear silicone is factory applied, guaranteeing a perfect, unobtrusive seal.
Exceptional Optical Clarity
Advanced glass technology not only provides enhanced thermal performance but also much improved clarity, particularly compared to traditional hard coated low e glasses. High light transmittance (77%) maximises the entry of natural light into the home.
Warm Edge Spacer Bars
Low conductivity spacer bars help to minimise heat loss and combat condensation levels on the inner pane.
Rebated Glazing Beads
In standard timber systems, paint is prone to cracking at the point where the bead meets the window frame. By rebating the glazing bead over the sash we conceal the joint, which eliminates the problem.
Multi-layer Timber Sections
The use of multi-layer timber for windows and doors is long established in Scandinavia and Northern Europe, but very rare in Britain. The multi-layer structure used as standard throughout our range is particularly effective in resisting warping and twisting, as the opposing grains even out natural moisture movement. It is the twisting of timber during wet weather, more than the swelling itself, which causes standard wooden windows and doors to stick.
Ventilation Channels
Ventilation channels protect against the failure of double glazed units. In standard systems misting can occur when glazing units are allowed to sit in water trapped within the frame.
Internal Beads
Glass is fitted from room side to prohibit would-be intruders from gaining entry by removing the glass.
Hand-finished to the highest standards to create individual, beautifully made windows...
We make all our flush or storm proof windows to order, whether traditional or contemporary, and each and every item is precision made and finished carefully by hand.
Technical innovation enables us to manufacture individual timber components with extraordinary accuracy and precision. Our automated paint plant produces a finished product with a durable and high build uniform coating. Our precision manufacturing enables us to shapes as well as complex yet delicate fenestration in limitless styles. Casement windows come with secure multi-point windows are also available.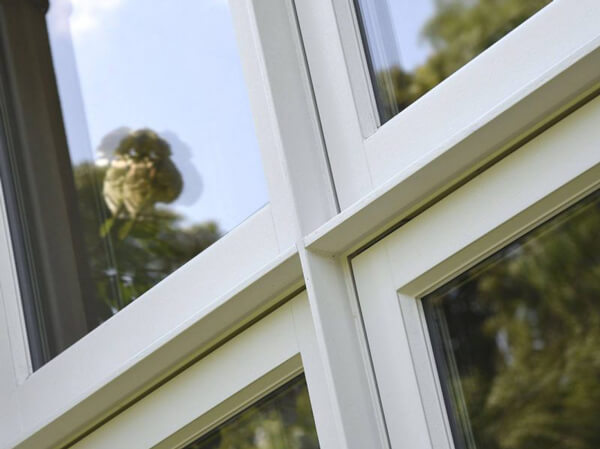 PERSONALISE THE DESIGN
As soon as you have chosen a window style, the next thing you need to do is customise your new windows. There are lots of customisation options at Mitchell Glass, including an array of coloured finishes, glazing and hardware.
Our colour palette caters for everyone…
Traditional smart white, elegant black or something less obvious and more individual? And with hundreds of different colours to choose from, along with classic timber stains, you are most definitely spoiled for choice. We also provide the option for multiple colours - inside and out so you can match the internal frame to your room decor.
In addition to our standard colour range our products are available in any colour from the RAL Classic range, providing a further 210 shades for you to choose from.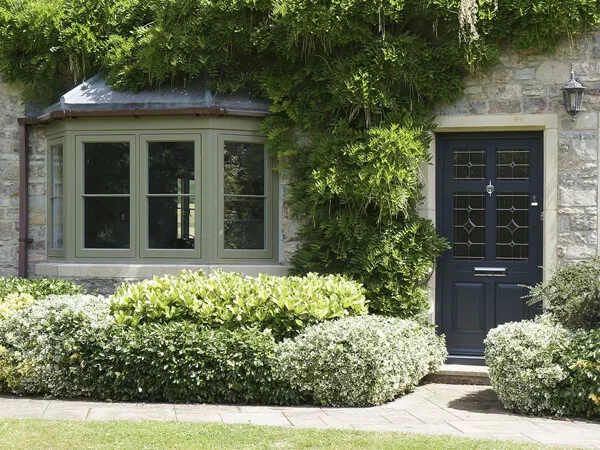 Multi-point locking mechanisms provide advanced security levels.
All windows are fitted with advanced security locks that wrap around the openers on our flush casements and engage bolts in multiple points on our Lipped Casements. Doors are fitted with multi-point locking mechanisms, featuring hook-bolts and deadlock.
Enhanced thermally insulating glass creating glazing units almost twice as effective as ordinary double glazing, with internal beading (fitted from room side) for optimum security.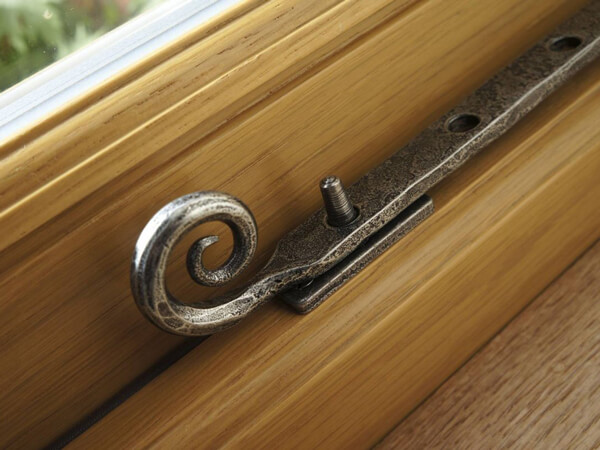 Choosing your finishing touches...
Our lovely wooden windows are available hand-finished in hundreds of traditional shades and timber stains andmay be fitted with a choice of traditional ironmongery or the delightful fittings.
We also have a choice of in traditional and contemporary styles with fully customisable glazing bar or lead designs, along with stained glass and etched patterns.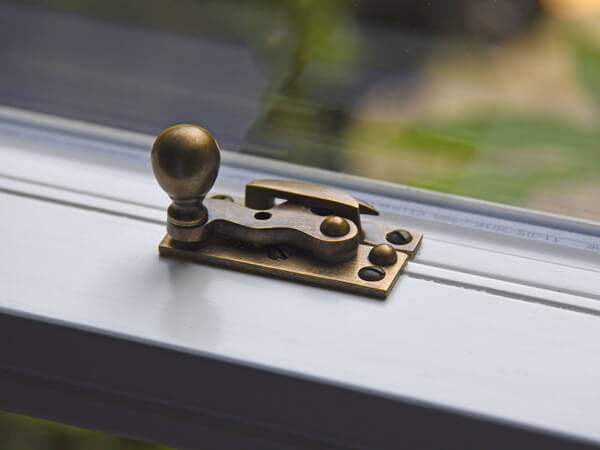 NEED MORE INSPIRATION? REQUEST A BROCHURE
Simply select the brochure(s) you would like to browse, fill in your details, and then click 'Download'.
Step 1 - Please select the brochure(s) you would like:
OUR FINANCE CALCULATOR
See how affordable your home improvement can be with our Finance Calculator.
INSPIRED? GET A FREE QUOTE TODAY!
Simply fill in your details for your free, no obligation quotation, and click "Get Quote"
Want to speak with an Advisor? Give us a call on 0800 220 415
Our friendly team will be pleased to help with any questions you may have.