Mitchell Glass' range of high security Eclipse Aluminium doors offer our customers a wide choice of hard-wearing finishes utilising innovative technology.
The beauty of our Eclipse aluminium doors is they can be made in any RAL colour, blending seamlessly with any property. Choose from front & back doors, French doors, patio doors or the very latest bi-fold range.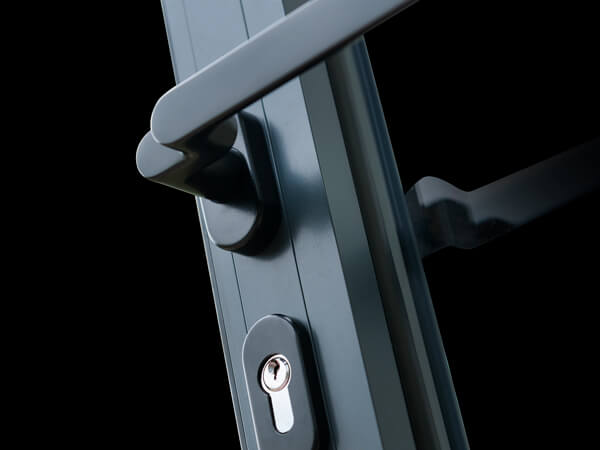 Verona

Bolzano

Lucca

Matera

Milan

Siena

Turin

Verona

Bolzano

Lucca

Matera

Milan

Siena

Turin

Verona

Bolzano

Lucca

Matera

Milan

Siena

Turin
Georgian bars can also be integrated into the design to give them a further design boost and the security they offer is second to none. An advisor will be happy to help you find the right door configuration.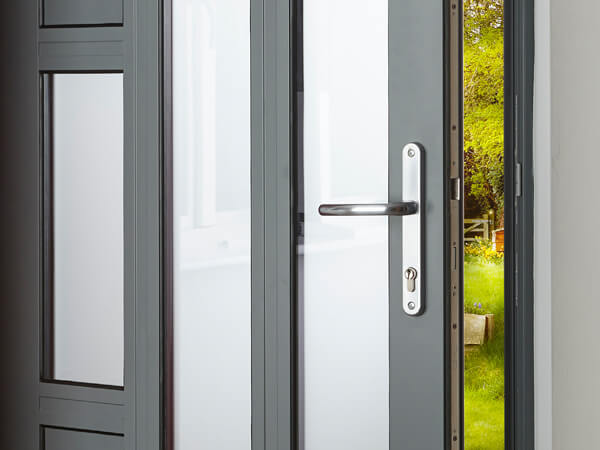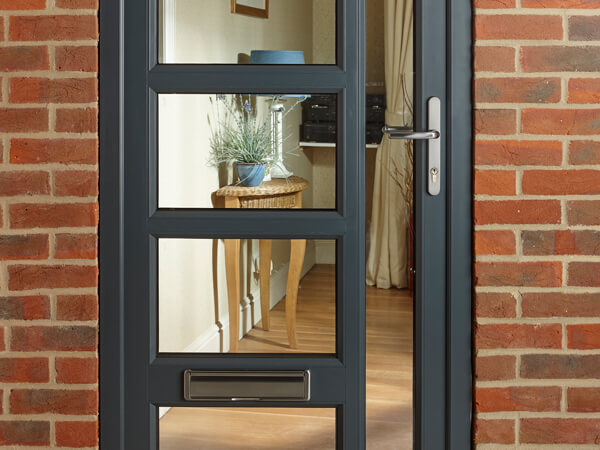 NEED MORE INSPIRATION? REQUEST A BROCHURE
Simply select the brochure(s) you would like to browse, fill in your details, and then click 'Download'.
Step 1 - Please select the brochure(s) you would like:
Eclipse Aluminium Doors
The technology and components we use to create our composite doors are of the highest quality and that's why they're the best in their class. Installed as a front or rear door, an Eclipse Aluminium door will give you the utmost protection.
View the various hotspots to fully understand our aluminium doors and how each component contributes to the design.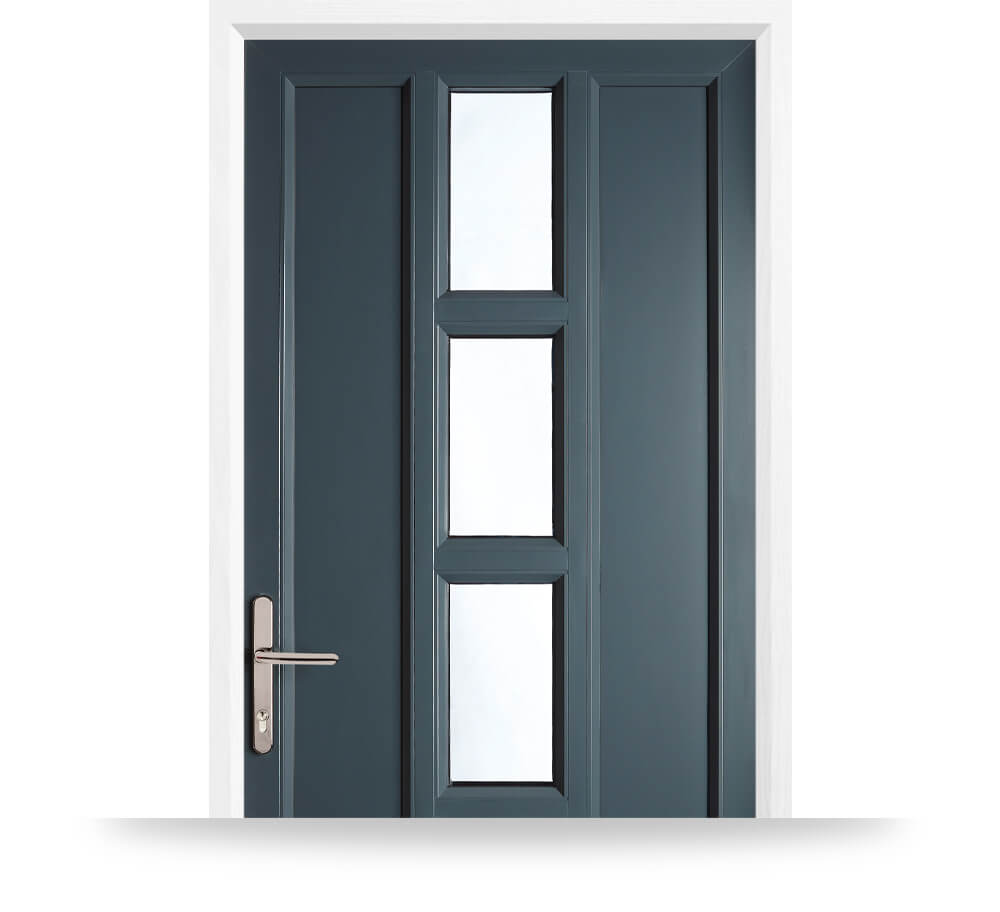 Multi-point Locking System
Includes multiple locking points the full length of the door for added security.
Modular Panel System
Our unique modular panel system allows us to create a design that is truly bespoke to your requirements.
Secure Door Barrel
Our 3-star rated cylinder offers the highest level of protection – featuring snap-secure technology with lockdown mode to prevent break-ins.
Matching Frames
Matching frames are available upon request – please speak to a Mitchell Glass advisor for details.
It's easy to mistake our woodgrains for timber…
Traditional timber doors are so labour intensive as they require frequent maintenance to sustain their look and performance. Aluminium doors don't need any of that.
The colouring process we employ enables us to fashion woodgrain finishes, if you want a timber-like effect, but don't want the usual hassle that comes with that.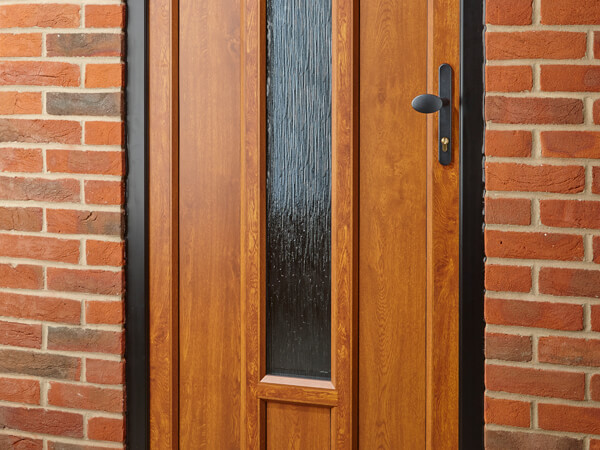 ADD THE FINISHING TOUCHES
You will be asked when designing your aluminium door what sort of finishing touches you would like included. By finishing touches we mean things like the coloured finish, glazing and hardware.
Our powder coated finishes are vibrant and enduring…
An extensive, rigorous 11-stage colour application process is what it takes to ensure our entire colour range stands the test of time Each individual finish is equipped with a natural authenticity that neither you, nor your visitors, will ever tire of looking at. Buttermilk, grey, white, black and sage, are just some of the many shades that can be produced.
Handles crafted with supreme care.
Yes, the main function of a handle is to let you open and close your door, but you mustn't forget that the handle is also a key ingredient in the overall look of a door.
We offer a great mix of handle options at Mitchell Glass that will add practical and aesthetic value to the aluminium door you buy.
Multi-point locking systems are as standard in all our Eclipse entrance doors…
It's the finer details that make our range of aluminium doors truly unique. With an equally extensive range of handles and accessories, there's something to suit every door style.
Crafted with the same level of precision as the doors upon which they sit, you can be sure that our state-of-the-art handles, knockers and letterplates will remain stylish and impenetrable year-round.
OUR FINANCE CALCULATOR
See how affordable your home improvement can be with our Finance Calculator.
INSPIRED? GET A FREE QUOTE TODAY!
Simply fill in your details for your free, no obligation quotation, and click "Get Quote"
Want to speak with an Advisor? Give us a call on 0800 220 415
Our friendly team will be pleased to help with any questions you may have.