The moment a front porch has been fitted at your home will be the moment that you realise just how useful it is in terms of offering extra storage space and a focal point at the front of the house.
Each time you enter and exit the property you will have a dedicated spot where you can pick up or place all those hats, coats, scarves and shoes, whilst when admiring your home you will never fail to marvel at how much more stylish it makes the house seem.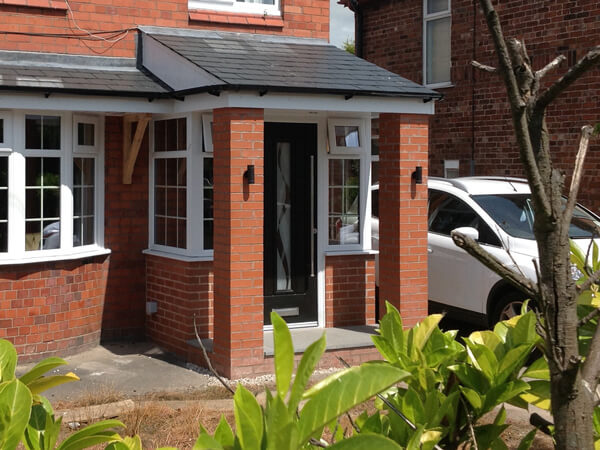 A porch is surprisingly affordable when you factor in how often it will be utilised and take the burden off other rooms in the house and how it can considerably liven up the look of any home entrance. The spaciousness inside will also likely take you aback and research has also shown that it can add value to a property and make it more sellable so it's a win-win situation all round. Mitchell Glass will take responsibility for fitting everything required in a porch installation, including the door, windows, roof, electricals, UPVC guttering, internal plastering, drainpipes and decorative panels.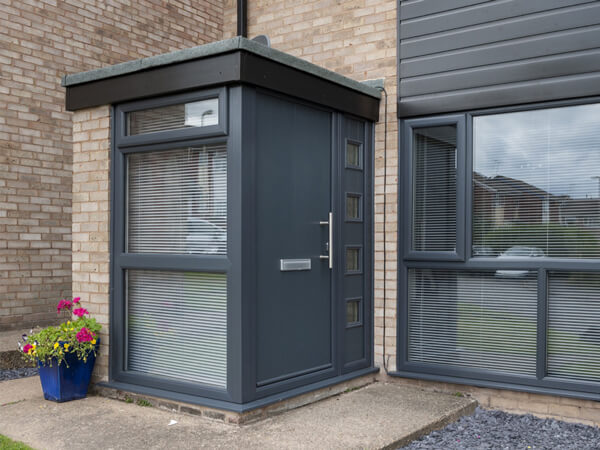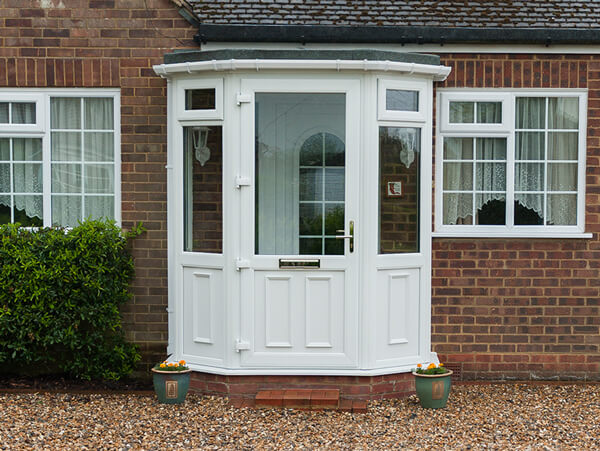 A CHOICE OF MODERN WINDOW FRAMES
Choose from our full range of classic frames available in UPVC, Timber Hardwood and Aluminium. Beautifully designed and created with a long life in mind, classic porches possess all the positives homeowners need from a grand entrance and more.
Traditional UPVC offers low maintenance...
A huge number of the porch designs you come across will have been crafted from UPVC as has generally been the case over the past 20-30 years and it comes as no surprise as UPVC is a highly rigid and reliable material. It is also immensely good at holding off weathering and its performance in terms of thermal efficiency is supremely good. You won't even have to give it a clean which gives you more time to just relax and enjoy it.
The coloured UPVC frames you always wanted is here...
You want your new conservatory to look as at a home at your property as everything else so it is crucial that you choose to have it finished in a colour that allows it to blend in easily. Luckily Mitchell Glass has an extremely broad colour palette for you to ponder with a range of finishes incorporating solutions such as Light Oak, Cream, Whitegrain, Green and Grey. Traditional White is always a safe bet too.
Aluminium offers maximum glass areas...
The toughness of aluminium has to be felt to be fully appreciated which makes it all the more surprising that it is so easily moulded and shaped. It's for this reason that aluminium porches have rose in popularity in recent times as it can be utilised to create structures of all shapes and sizes and has the durability required to protect you from the elements. This is the ideal material for you if gaining exposure to plenty natural sunlight is one of your primary objectives.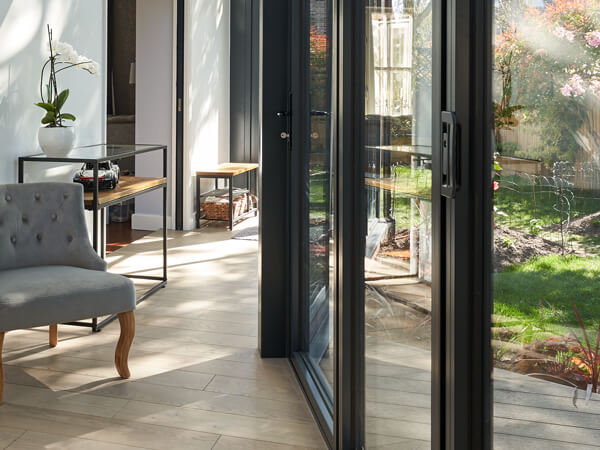 A virtual rainbow of colour...
Our aluminium colours only look so good because they undergo a thorough 11 stage powder-coating process beforehand so that when they are applied to the aluminium frame they really stand out and capture the eye. Many people still have adulation for timber and we've taken that on-board by also producing a number of timber-effect finishes in Rich Oak, Rosewood and Walnut. They have come to fruition thanks to a process called sublimation.
Everyone loves the look of timber, how could you not?
The natural beauty of timber only serves to enhance your chosen porch. Using the highest grade of materials we can help you select a hardwood to match your requirements from Meranti, Oak, Sapele or any preferred choice.
Each timber has its own character and benefits. You have the choice of a fully painted finish in any colour of your choice using micro porous paint to help the timber breath or from a selection of stains to allow the beauty of the timber to show through.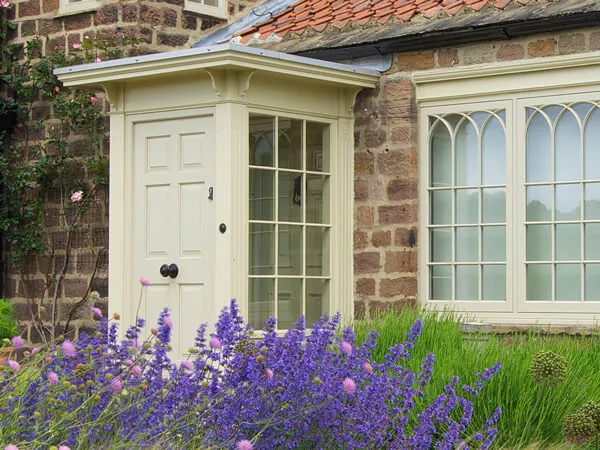 Our fabulous range of colours will fully complement and truly enhance your timber conservatory...
Mitchell Glass offer a great range of 30 colour options including limstone, sage green, habour blue, through to granite, light oak and black and much more, creating the ultimate style statement for your timber porch.
In addition to our popular range, we can create or match any RAL colour of your choosing.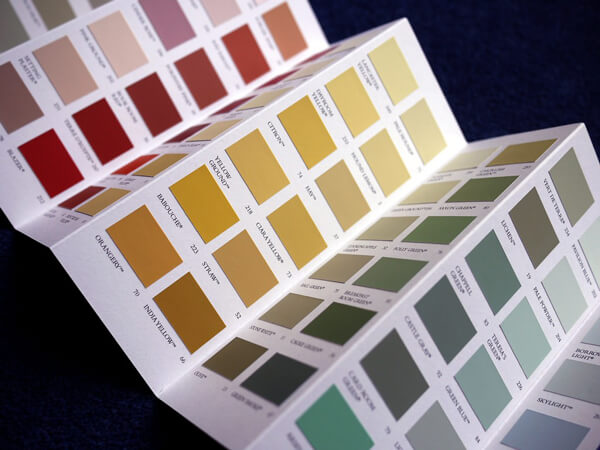 OUR FINANCE CALCULATOR
See how affordable your home improvement can be with our Finance Calculator.
INSPIRED? GET A FREE QUOTE TODAY!
Simply fill in your details for your free, no obligation quotation, and click "Get Quote"
Want to speak with an Advisor? Give us a call on 0800 220 415
Our friendly team will be pleased to help with any questions you may have.