How can you live without double glazing?
There are still some householders in Scotland that have yet to upgrade their existing ageing windows to double glazed equivalents and in all likelihood are paying far more on their energy bills that they would be had they replaced them. Double glazed windows are superb at retaining heat and ensuring that cold air from the outside cannot find its way into the home which makes for a more comfortable home and lower fuel costs in the long-term. Double glazing should be viewed as the bare minimum for any homeowner when choosing new windows.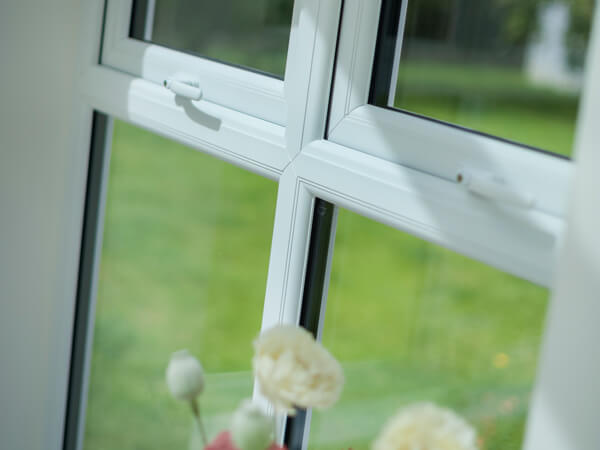 Get maximum energy efficiency from your windows
To maximise the effects of our replacement windows, we created an A+ Plus window frame with five insulating chambers. We also incorporate a sash frame with six insulating chambers, as well as a bubble gasket which works in the same crucial way as a seal on a fridge freezer; it stops heat from escaping. The glazing itself is inventively comprised of carefully chosen materials which control the passing of heat between inside and outside. It allows the natural warmth of the sun to pass into the house, whilst internal heat is unable to escape.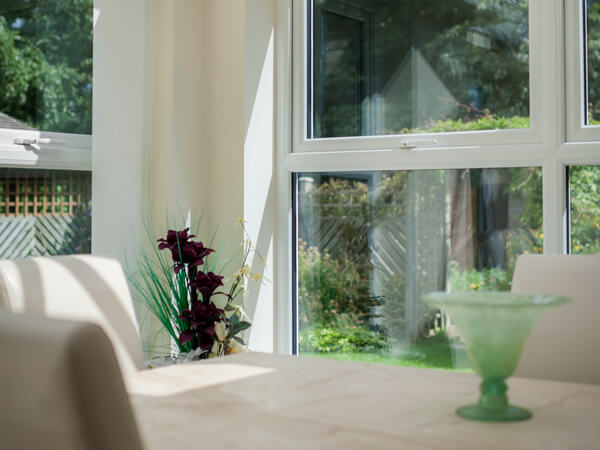 Improve thermal insulation of your home with UPVC windows...
Once UPVC started being utilised as a window material it fast became a popular choice for those on the lookout for a brand new set of replacement windows. What UPVC is so good at is eliminating heat loss and effectively utilising any heat generated in the home, plus it doesn't need any care or attention as it is totally maintenance-free.
All you literally have to do to restore its finish back to its best is give it a good wipe with a wet cloth now and again. UPVC windows really do look after themselves as well as your home.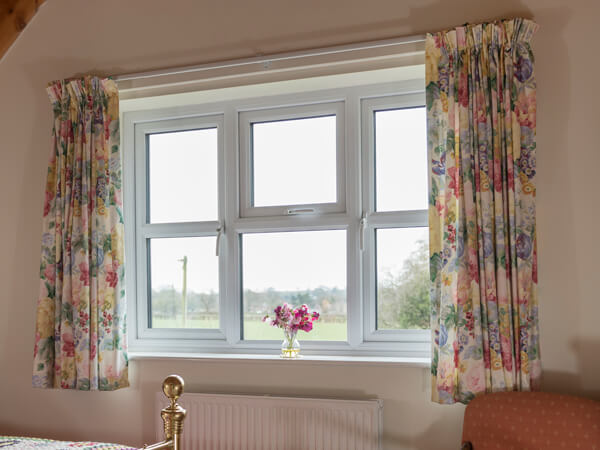 Choosing your glass design for your double glazed windows...
Most people only expect us to offer them one type of glass, the plain glass that you will usually find in most window designs. But Mitchell Glass likes to supply its customers with alternatives such as energy-saving glass which is specifically designed to drive down the cost of fuel bills and stop heat from leaking out of the windows. The energy efficiency of the glass you choose will be specifically labelled.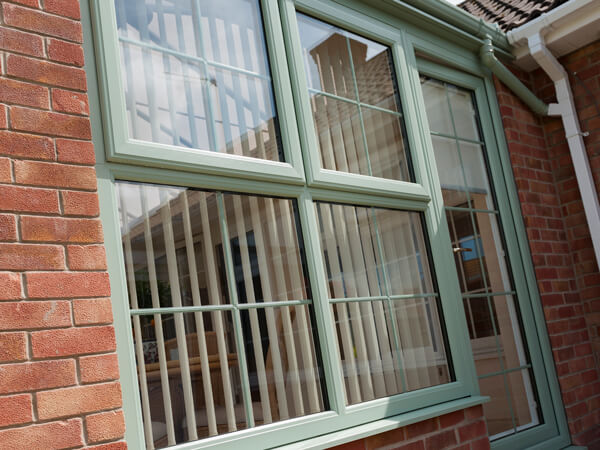 OUR FINANCE CALCULATOR
See how affordable your home improvement can be with our Finance Calculator.
GET A FREE QUOTE TODAY!
Simply fill in your details for your free, no obligation quotation, and click "Get Quote"
Want to speak with an Advisor? Give us a call on 0800 220 415
Our friendly team will be pleased to help with any questions you may have.