MITCHEL GLASS STABLE DOORS
A conventional entrance door opens and closes as one, but the top and bottom halves of a stable door can be opened and close independently of each other. Being able to do this proves useful when you want to open the top section to ventilate your home and ensure that any young children in the family are kept safe inside. Using it in this fashion is very similar to opening a window, only with a much bigger gap. Shutting both sections together and then locking a stable door will keep intruders out of your house as it contains a tamper-proof locking system.
Precision engineering in timber
Our high quality bespoke timber doors are available in a multiplicity of different styles and finishes. All stable doors come with secure multi-point locking and fully adjustable hinges as standard.
All doors are then hand-finished to the highest standards to create individual, beautifully made entrance to your home or extension.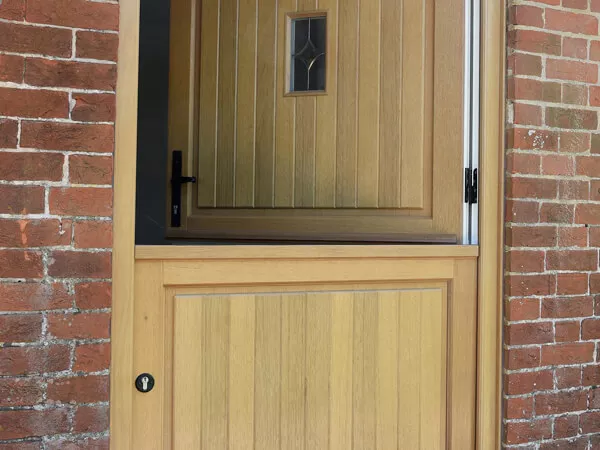 Our fabulous range of colours will fully complement and truly enhance your doors...
Mitchell Glass offer a great range of 30 colour options including limestone, sage green, habour blue, through to granite, light oak and black and much more, creating the ultimate style statement for your timber doors. In addition to our popular range, we can create or match any RAL colour of your choosing.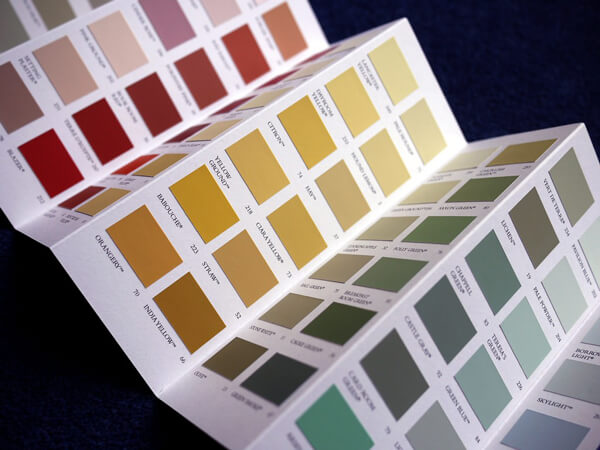 The quality of a composite is plain to see and feel...
It is reassuringly heavy and thick, yet incredibly easy to open and close. The sound of the door latch meeting the high security locking mechanism on the door frame inspires confidence and reminds you why you opted for a Composite Stable Door. The door finish is suitable for all weathers and has been tested in hurricane-like simulations. So whatever the weather produces, your Composite Stable Door will withstand and it will retain its good looks too for many years.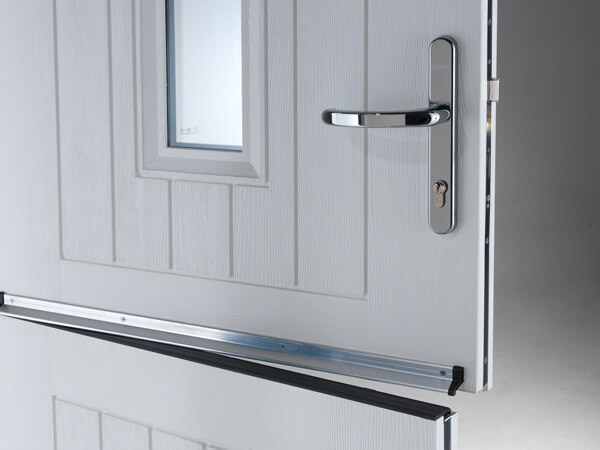 A colourful composite won't go unnoticed...
We have purposely made as many colour options available to our customers when buying their new composite door to ensure that they are totally spoilt for choice. You will have no problem sourcing a colour that will suit your home as we cover the entire coloured spectrum with red and blue finishes offered in addition to newer favourites such as grey and Chartwell Green.
We can even supply you with a composite door that looks as though it's crafted from timber by applying it with a wood effect finish in Oak or Darkwood.
Although usually synonymous with farms and horse stables, the stable door is well-suited to most forms of residence. They offer an unconventional opening, which adds to their charm. Our stable doors are manufactured from the finest materials, so they're far more secure and stylish than a traditional stable door, and people just love them.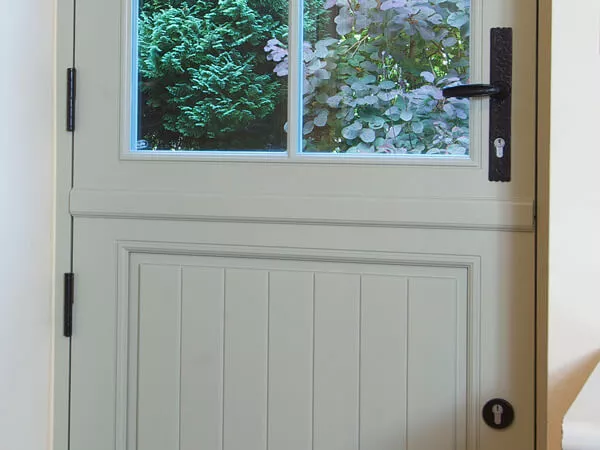 Because it is horizontally split in two, you can open either half of a stable door independently. This comes in useful if you want to prevent children or pets from going outside, but wish to let some fresh air into your living space.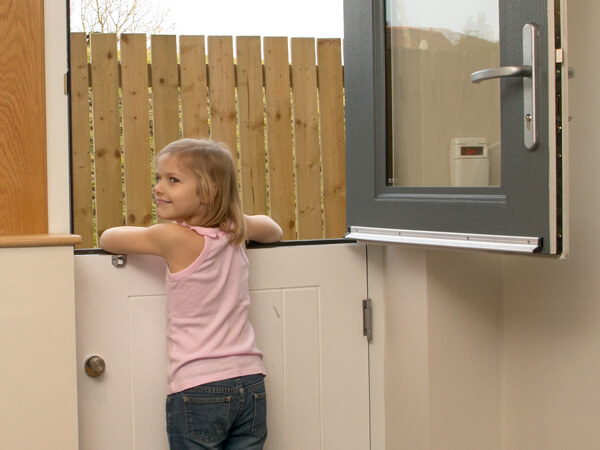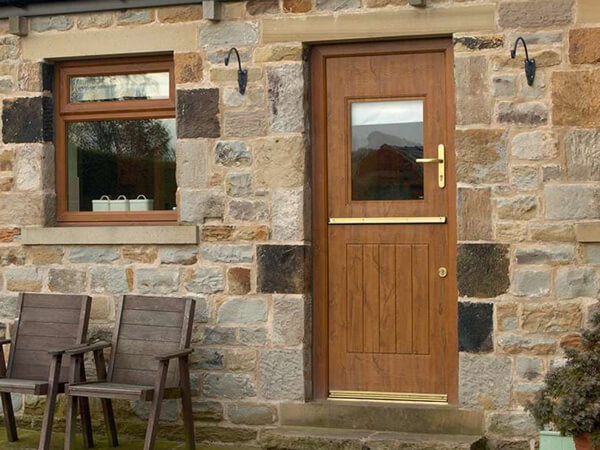 OUR FINANCE CALCULATOR
See how affordable your home improvement can be with our Finance Calculator.
INSPIRED? GET A FREE QUOTE TODAY!
Simply fill in your details for your free, no obligation quotation, and click "Get Quote"
Want to speak with an Advisor? Give us a call on 0800 220 415
Our friendly team will be pleased to help with any questions you may have.