MITCHELL GLASS FRENCH DOORS
All our French doors include the latest security features from our multi-point locking system to anti-crow bar protectors to ensure it is as difficult as possible for intruders to gain illegal access. We believe our French doors contain a winning combination of style and security that will transform your home, not only allowing easy access out to your garden or patio area, but also increasing the volume of natural light into your home.
Our Extreme UPVC French doors are built to last...
Our Extreme UPVC brand covers a vast array of products, and that certainly includes French doors. Relatively inexpensive and supremely easy to clean, our Extreme UPVC French doors offer superb thermal qualities that will ensure your home remains warm in winter and cool in the summer. They will look amazing and take the heat off your heating system.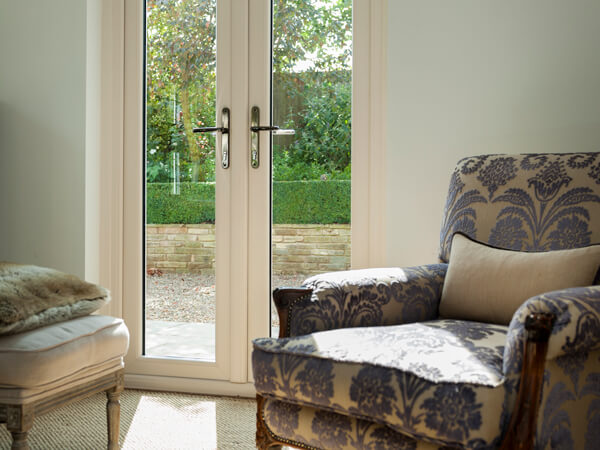 The coloured doors you always wanted is here...
You want your new French Doors to look at home on your property as everything else so it is crucial that you choose to have it finished in a colour that allows it to blend in easily. Luckily Mitchell Glass has an extremely broad colour palette for you to ponder with a range of finishes incorporating solutions such as Light Oak, Cream, Whitegrain, Green and Grey. Traditional White is always a safe bet too.
Eclipse Aluminium is all about sleek sightlines and maximum glass areas...
Eclipse Aluminium offers several qualities but its most prevalent feature is its sleek sightlines which enables a sizable expanse of glass to be inserted within the frame. Those who opt for aluminium are very rarely left disappointed by their decision such is its knack of giving a property of any age some real kerb appeal.
The subtleness of the intricate contour on the external side of the frame gives it a beauty that you only thought could be achieved with traditional timber. The powder-coated finishes applied to the doors also give it a rich and deep texture.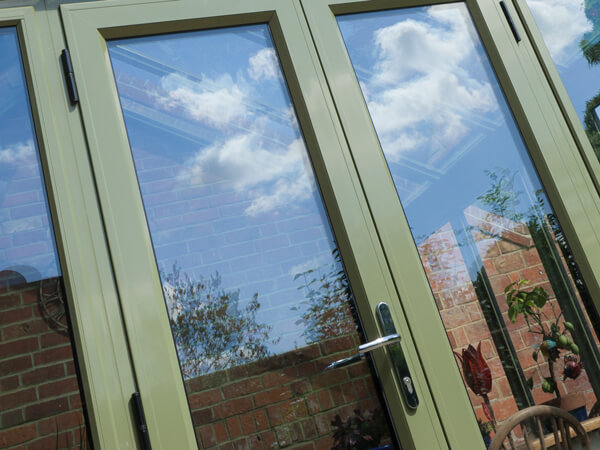 A virtual rainbow of colour...
Our Eclipse Aluminium colours only look so good because they undergo a thorough 11 stage powder-coating process beforehand so that when they are applied to the aluminium frame they really stand out and capture the eye. Many people still have adulation for timber and we've taken that on-board by also producing a number of timber-effect finishes in Rich Oak, Rosewood and Walnut. They have come to fruition thanks to a process called sublimation.
Precision engineering in timber
Our high quality bespoke timber doors are available in a multiplicity of different styles and finishes. All French doors come with secure multi-point locking and fully adjustable hinges as standard.
All doors are then hand-finished to the highest standards to create individual, beautifully made entrance to your home or extension.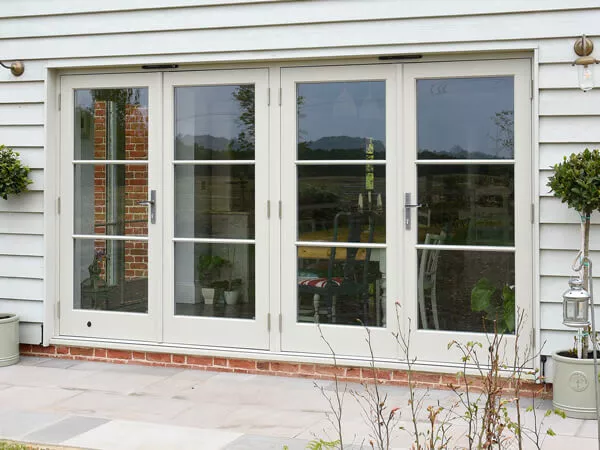 Our fabulous range of colours will fully complement and truly enhance your doors...
Mitchell Glass offer a great range of 30 colour options including limestone, sage green, habour blue, through to granite, light oak and black and much more, creating the ultimate style statement for your timber doors. In addition to our popular range, we can create or match any RAL colour of your choosing.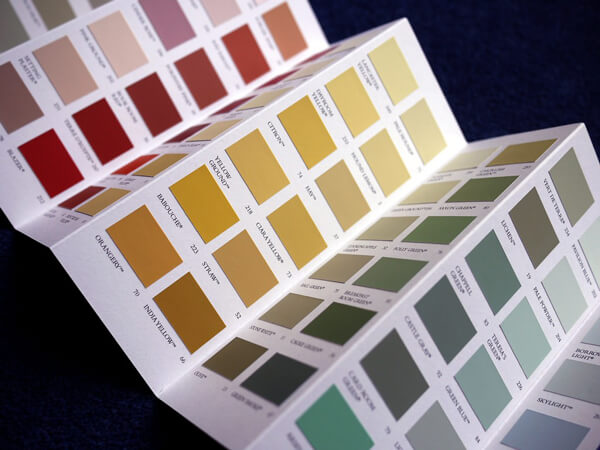 Many of the hundreds of French Door installations conducted by Mitchell Glass over the years has seen them us sandwich them between home and garden but you can also have them positioned amid two separate internal areas. You could for instance have them put in the middle of your traditional living room and your conservatory so that they don't stretch into one another.
The reasoning for choosing French Doors, for most people, will because they add a stylish element to the home, but you shouldn't forget how reliable they are when it comes to providing your home with an additional secure barrier. Once locked, they stay that way. This is because the locking mechanism is tamper-free, and the frames and glass can incredibly tough so they will take care of your home for you.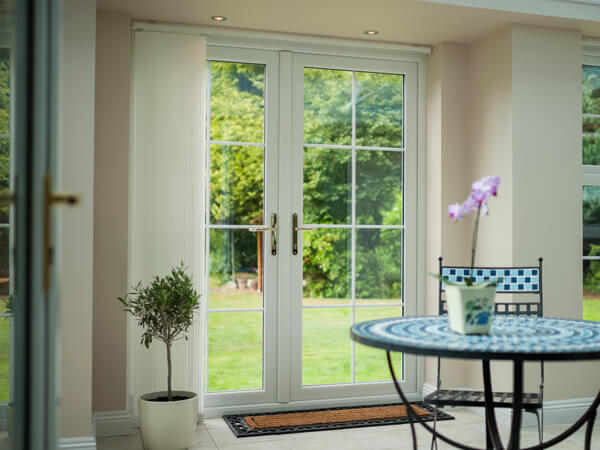 Most doors only afford you a partial opening, whereas French Doors enable you to create an expansive double opening that gives you a wholly unrestricted entrance and exit into the home or garden. They don't even need to be left open for you to admire them in all their glory.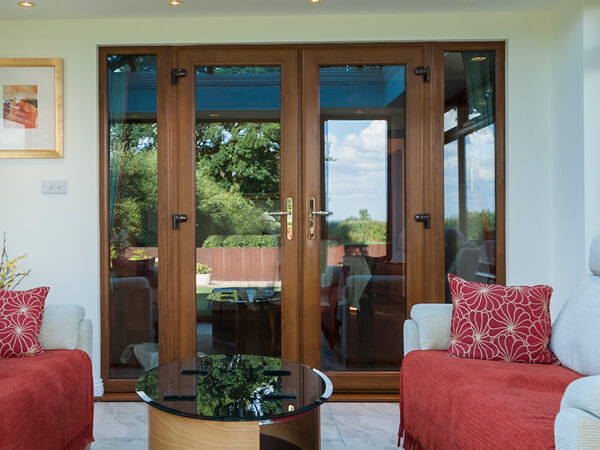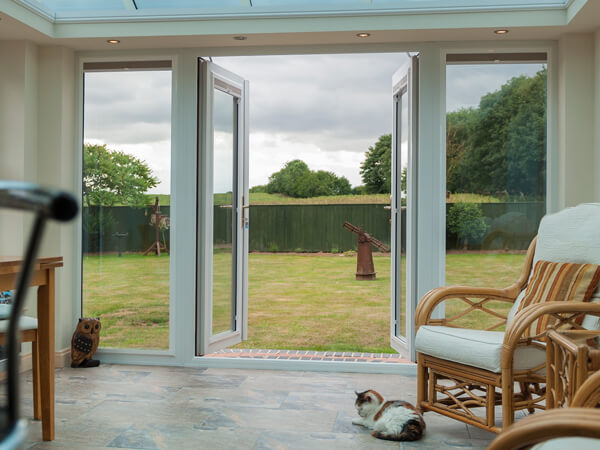 NEED MORE INSPIRATION? REQUEST A BROCHURE
Simply select the brochure(s) you would like to browse, fill in your details, and then click 'Download'.
Step 1 - Please select the brochure(s) you would like:
OUR FINANCE CALCULATOR
See how affordable your home improvement can be with our Finance Calculator.
INSPIRED? GET A FREE QUOTE TODAY!
Simply fill in your details for your free, no obligation quotation, and click "Get Quote"
Want to speak with an Advisor? Give us a call on 0800 220 415
Our friendly team will be pleased to help with any questions you may have.