You cannot help but be slightly in awe of this magnificent orangery that's so expansive it can accommodate two separate sets of 4-pane long bi-folding doors.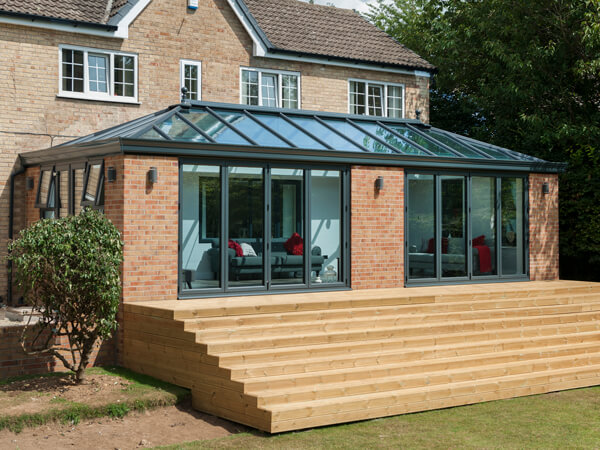 Manoeuvring these doors open is immensely pleasurable as it only takes the slightest of touches to get them moving along their respective tracks to create a very sizeable opening to the stairs. Use them in conjunction with the side opening windows and a huge flow of air will blow its way into the interior to leave the whole of the orangery feeling super cool in summer.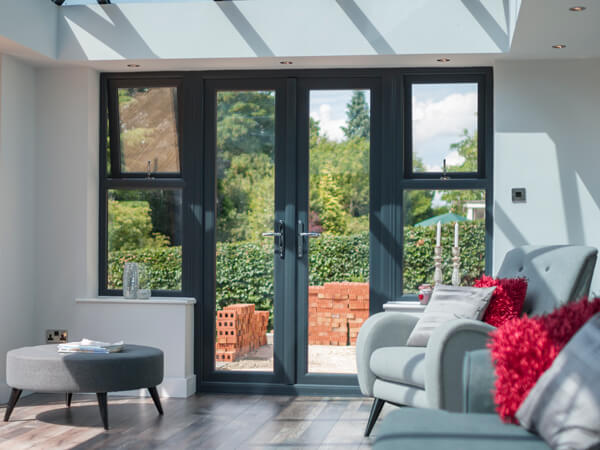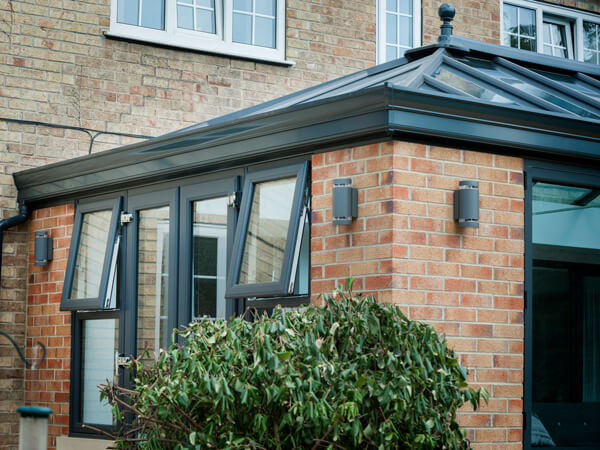 The roof is a further standout aspect of the design. It includes very minimalistic framework and this has enabled significantly prolonged pieces of glass to be added into it. When you look at the roof from the inside you can see that it is supported accordingly. The building material of choice was aluminium and a great choice it is too as aluminium provides exceptional resilience and requires virtually zero maintenance. Home extension trends are forever changing, but there is no question that this orangery will forever look the part and give the occupants a great excuse to indulge in extended home living regularly.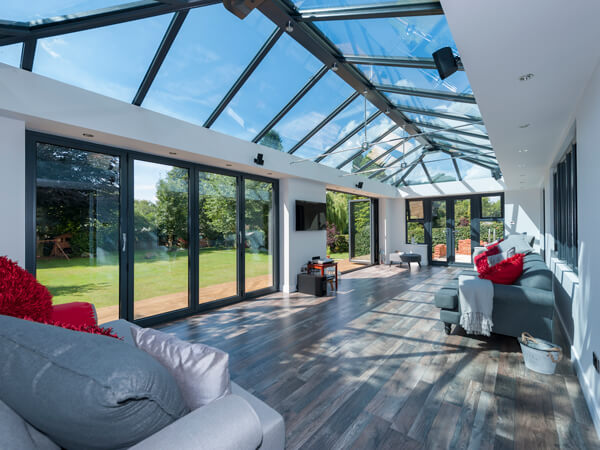 INSPIRED? GET A FREE QUOTE TODAY!
Simply fill in your details for your free, no obligation quotation, and click "Get Quote"
Want to speak with an Advisor? Give us a call on 0800 220 415
Our friendly team will be pleased to help with any questions you may have.