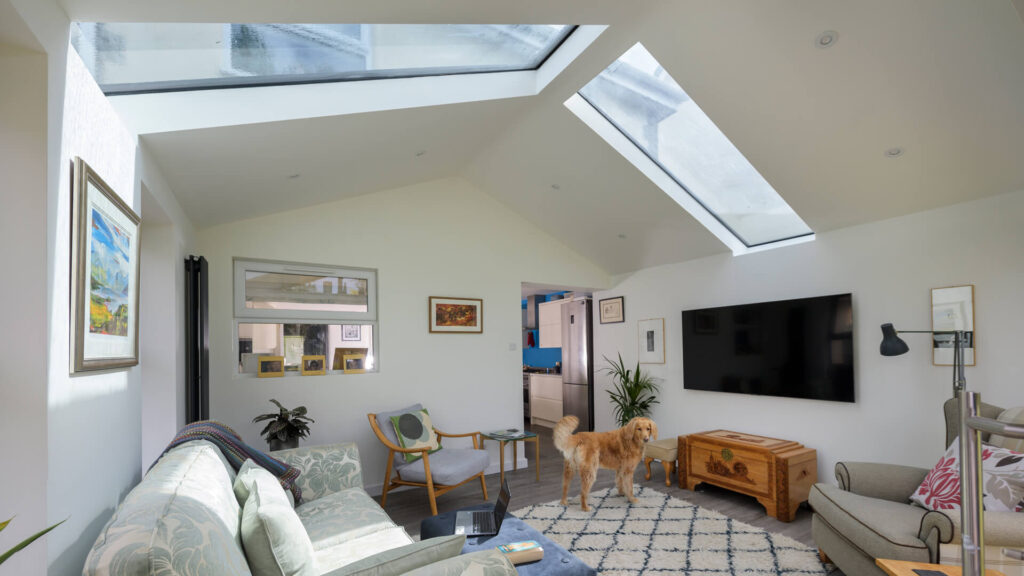 Everything was turned on its head by the pandemic, including how we had to work, with millions forced with no option but to carry out their duties from home. 
There hasn't been a full-time return to the traditional office for lots of people, as some companies have reverted to permanent or part-time home working. 
It's no surprise then that we have seen an increased volume of enquiries for our home office extensions. 
If you get to WFH all the time or a few days a week, it would be in your interests to have an office built into your house so that you can make easy work of it. 
Having a home office will be advantageous for other reasons too:
Distraction-free
In a shared office it can be difficult at times to focus on your work, with people in your ear, music playing, phones ringing etc., making you unproductive.
You won't have any of that in your own office, and it will be totally up to you what music you have playing if you like some tunes blaring out while you do your stuff. 
Politely ask those in your house to refrain from disturbing you, unless, of course, it's to provide you with the odd cup of tea. 
Zero commute
Car travel is as expensive as it's ever been right now as petrol prices hit record highs, which isn't helpful if you have a big commute to work. 
The only bit of travelling you will have to do though is walking from your breakfast table to your office, saving you loads of money and burning a few calories too. 
You also won't get stuck in gridlock, so there will be no more late mornings and late nights getting back from work. 
Own the space
When you first start a job or if there's an office reshuffle, you very often get told where to sit and have no say in the matter. 
But with a home office, it can be designed and organised exactly how you want it. If you'd like it decorated and furnished a certain way, who's stopping you from doing it? We won't and your boss can't do anything about it!
To discuss getting a home office arranged, just make an appointment with the Mitchell Glass team here.