Mr & Mrs Cartwrights
Glass Roof Conservatory With Bi-folding Doors
A bright and welcoming dining space with plenty of windows and lots of glass.
The Cartwrights wanted a place to entertain friends now their children were getting older. They decided that a conservatory dining room was the ideal option.
The Cartwrights were happy with their current kitchen diner, which had served them well over the last 8 years. However, they loved the idea of a light and airy space that provided stunning views of the garden, so plenty of windows and lots of glass was a priority. They wanted to feel truly immersed in their garden, despite being indoors.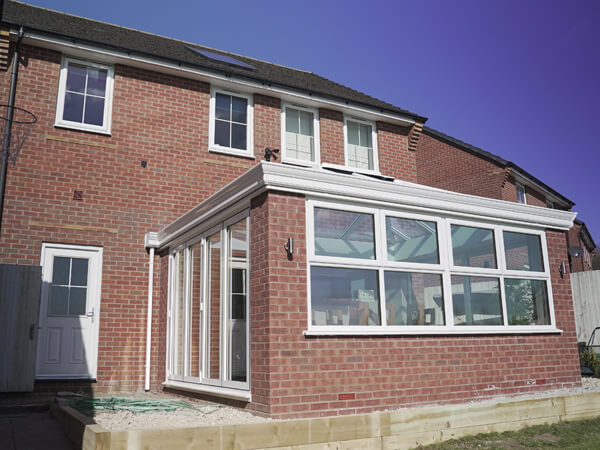 Upon visiting a showroom, Mr & Mrs Cartwright were impressed by the scope of our products and the varied options we had on display. Fortunately, they found a living space that would work with the dimensions they had in mind, and they were excited to get started.
The Cartwrights expressed confidence in our team, and remarked on our meticulousness to get everything just right. The experienced designers were more than happy to advise on possible options and final touches to fit in with the couple's taste and budget.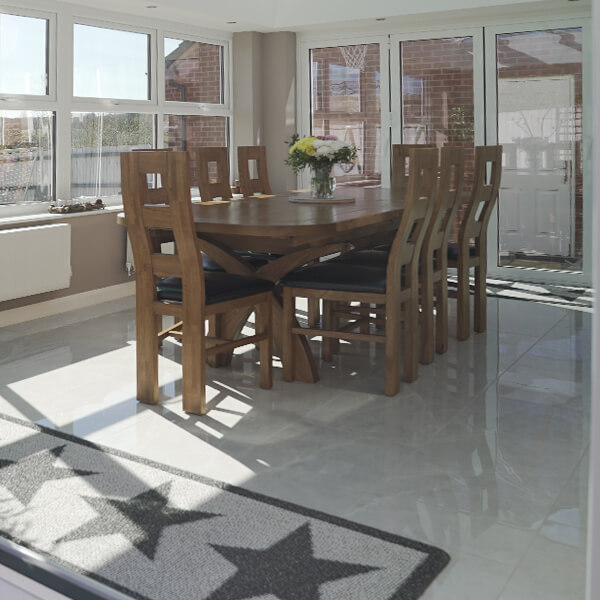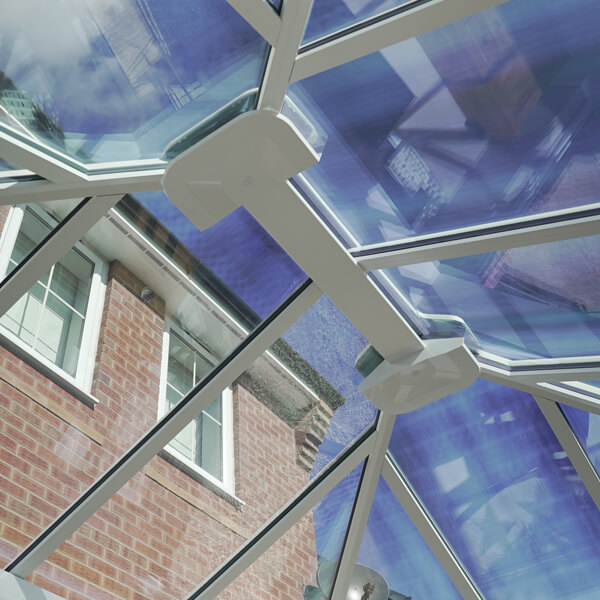 "We are very busy people and so it was crucial to select a company that takes care of the whole project from start to finish, and we are so happy with our choice. We knew who we had to call if we had questions. They were project managing it for us so all we needed to do was relax and look forward to the installation being complete."
Including a huge expanse of glass was important to achieve our brief of bringing the outside in, but they were at first concerned about useability throughout the seasons. However, the Cartwrights were thrilled that the amount of glass incorporated has not posed a problem and they are happy that the space holds heat so well. They feel confident that they will be able to use their new living space in the winter too. In addition, the decision to go with bi-folds is proving to be a great choice! The couple have made it a Sunday morning ritual to sit in their conservatory with a coffee and enjoy the views of nature that surrounds them.
View More Case Studies
INSPIRED? GET A FREE QUOTE TODAY!
Simply fill in your details for your free, no obligation quotation, and click "Get Quote"
Want to speak with an Advisor? Give us a call on 0800 220 415
Our friendly team will be pleased to help with any questions you may have.