Marcin & Magda's
Grey Extreme Windows & Solid Core Door
When Magda saw the grey windows and doors on other houses, she thought it looked smart and modern, which was just the aesthetic she imagined for her own home.
Marcin and Magda's windows were outdated in style and their performance was lacking in terms of insulation, so they made the decision to modernise the look and feel of their home.
Magda gathered inspiration from houses in her town and the grey coloured windows and doors really stood out to her. She had already spotted her dream door – a door with aluminium panels framing the glass panes, and a chrome bar handle. Fortunately, we stocked an exact match in our Extreme Solid Core Door collection!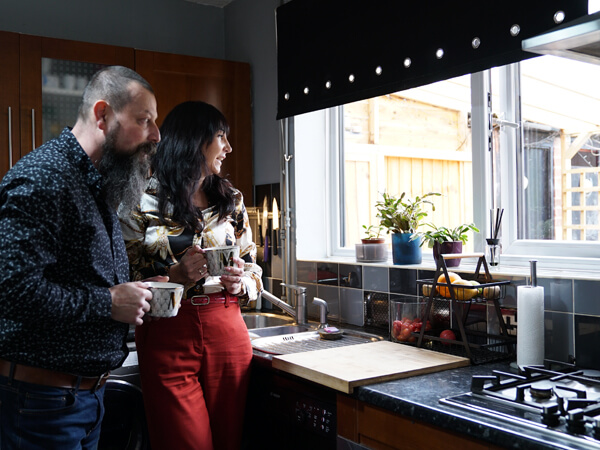 When meeting with us to discuss their vision, Marcin and Magda were delighted with our helpful approach. Our advisor offered ideas they hadn't thought about and they loved the fact they could have white frames on the inside of the door and the contemporary grey colour for the outside.
The couple live next to a busy road but since getting new windows and doors installed, the noise from traffic has been reduced significantly. Marcin commented on how the noise reduction has made their home feel much calmer and more peaceful.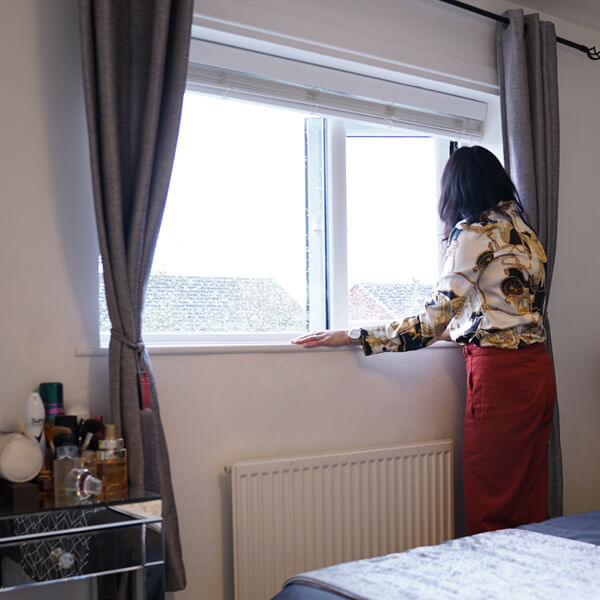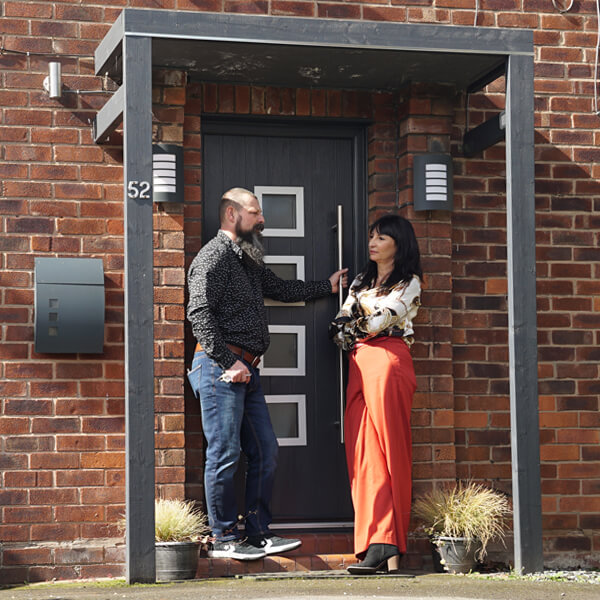 "Getting new windows and a front door fitted allowed us to personalise the space and make it individual to us and our taste. Now our house really feels like a home."
Marcin and Magda would recommend their experience to their friends and family. Not only do they love the final, modernised look of their home, but they have nothing but positive things to say about our installers. They were amazed at how clean and tidy they were and delighted with the high standard of service they received from them.
View More Case Studies
INSPIRED? GET A FREE QUOTE TODAY!
Simply fill in your details for your free, no obligation quotation, and click "Get Quote"
Want to speak with an Advisor? Give us a call on 0800 220 415
Our friendly team will be pleased to help with any questions you may have.