Timber windows and doors are undeniably pleasing on the eye at the outset, but gradually over time they begin to lose their lustre and you can only restore it by putting in tiresome upkeep. No maintenance will ever be necessary once you fit woodgrain windows and doors as they don't need treating and the added bonus is that they look exactly like traditional wood crafted windows and doors. Application of a Golden Oak finish further accentuates the wood-like effect, as it does here, and leaves you disbelieving that they're in actual fact manufactured from UPVC.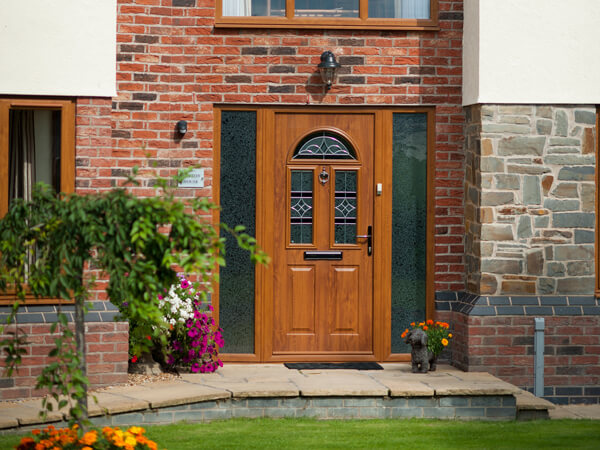 Upon waking up in the morning, those in the bedroom will be able to look out on the superb views now provided by the French doors. Another new door sits at the front of the house, a composite door that's so strong it makes it almost impossible for anyone to force their way in. Zoom into the window frame and you really get to see just how remarkably similar the window frame is to traditional timber. French doors have also been fitted on the lower level of the property so that garden access is simplified. Last but not least, a new replacement window has been specifically made-to-measure to fit the available aperture upstairs – the crowning glory to the whole project.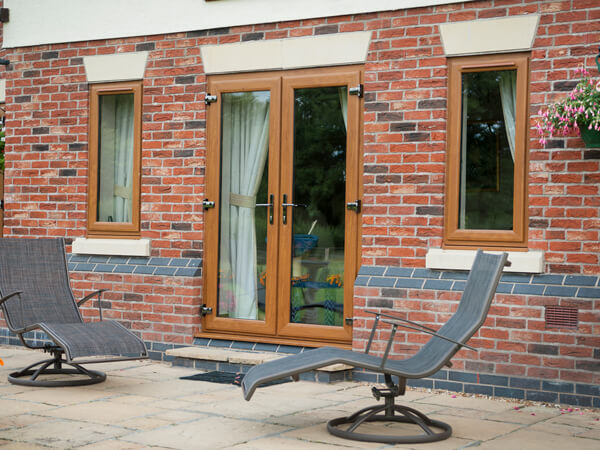 INSPIRED? GET A FREE QUOTE TODAY!
Simply fill in your details for your free, no obligation quotation, and click "Get Quote"
Want to speak with an Advisor? Give us a call on 0800 220 415
Our friendly team will be pleased to help with any questions you may have.