Why follow the crowd when you have your own ambitious plans? We always insist on giving customers the final word on any home extension design, so this particularly homeowner grabbed the initiative and opted to include an atrium roof as opposed to a standard roof covering. A quite brilliant move as the atrium roof really captures the attention and helps to bring in plenty of natural light. Night-time usage of the orangery is aided by the inclusion of downlighters in the perimeter ceiling that can be switched on to illuminate the space.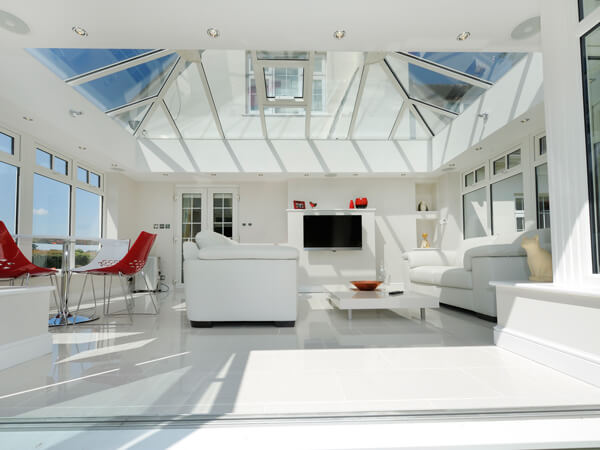 Accessibility to the garden via the orangery comes courtesy of a stunning set of folding sliding doors. Coated in a classic white finish, they expose the extension to the outdoor environment in the most stylish fashion imaginable.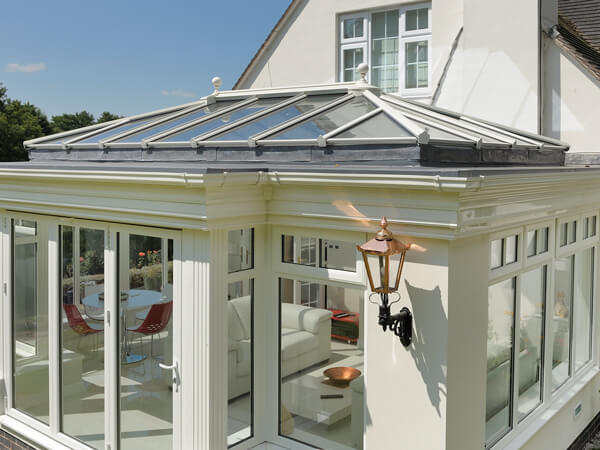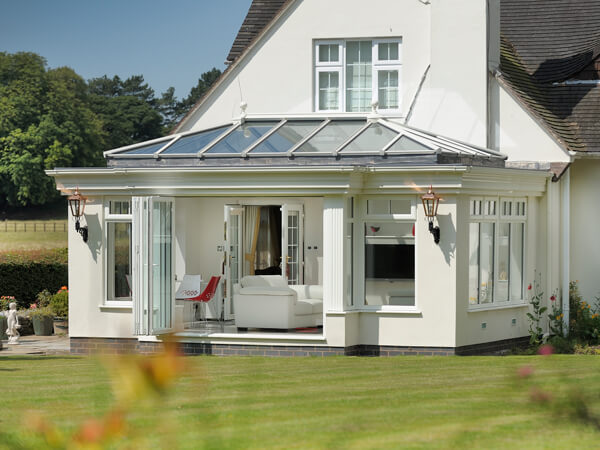 At the opposite side of the design is a pair of French doors so that a similarly elegant entrance into the house can be made. Two copper wall lanterns have been fixed to the outside of the orangery for a very specific reason – to shine a light at night on an extension that the occupants are undoubtedly proud of and want to show off as much as possible, and why not!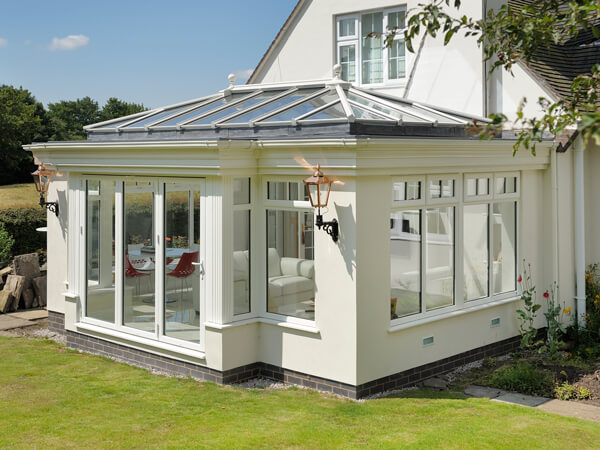 INSPIRED? GET A FREE QUOTE TODAY!
Simply fill in your details for your free, no obligation quotation, and click "Get Quote"
Want to speak with an Advisor? Give us a call on 0800 220 415
Our friendly team will be pleased to help with any questions you may have.